Travel smarter and safer in 2017 with these 34 brilliant travel accessories.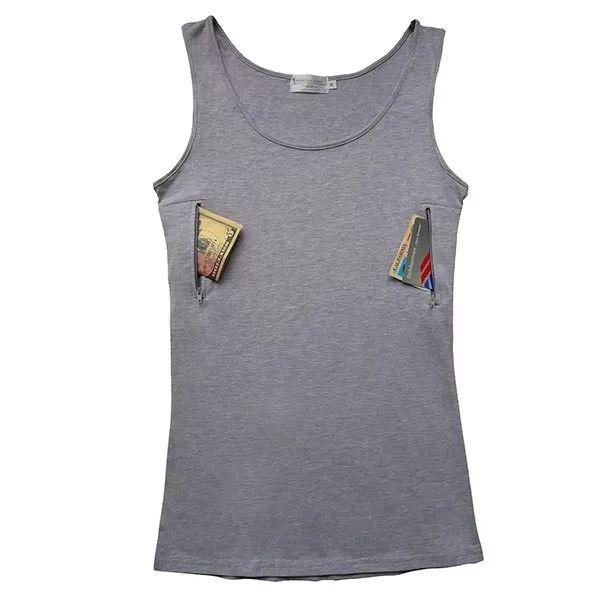 Keep your passport, cash and credit cards safe with this versatile tank top. Perfect for both warm and cool climates. It can even fit your cell phones and keys.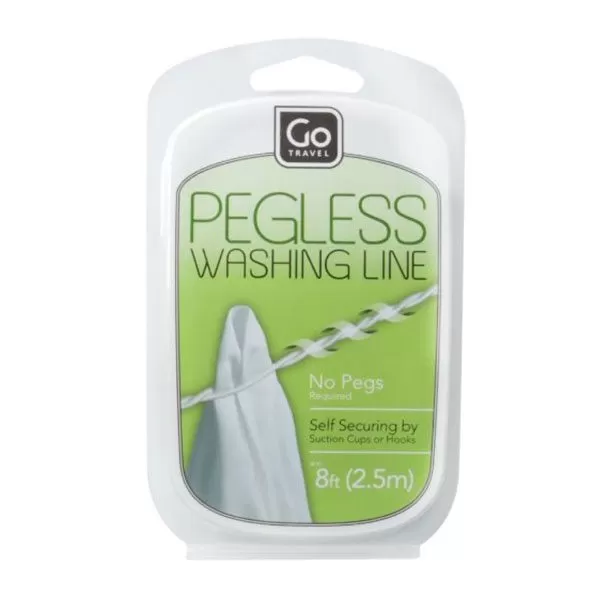 No more hanging your delicates over hotel room chairs. This pegless washing line stretches up to 2.5metre and can be to affixed to either a  wall or furniture with its metal hooks or suction cups.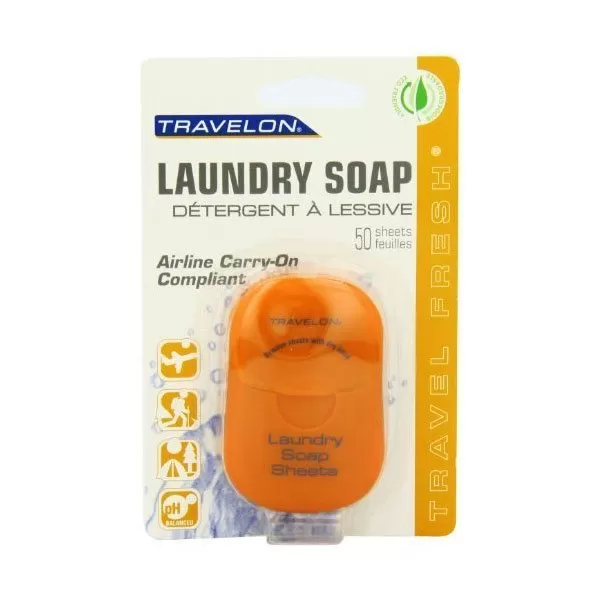 Add water and the sheet will dissolve instantly. They also come in shaving, body wash, and hand soap versions.
Save time on ironing! This Tupperware for shirts and blouses is called the Shirt Shuttler, perfect for those trips when you know you'll be spending a night out on the town or in a boardroom, or both!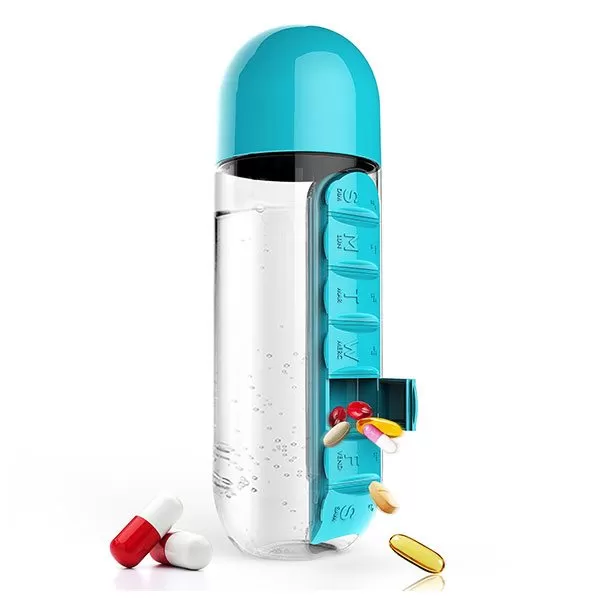 Great way to take your medication while on the go! This water bottle can store your medication for each day of the week. The medication holder can also be detached. Holding 23 oz. or 600ml, the bottle cap also doubles as a cup. Ingenious!

If an iPad is your only source of entertainment on the road, for either you and/or your kids, then make sure you get the most out of the sound of your iPad with this SoundBender. This audio-boosting attachment words for iPads 2 to 4. A magnet secures the enhancer onto the iPad while it "bends' the sound toward you. Nifty trick!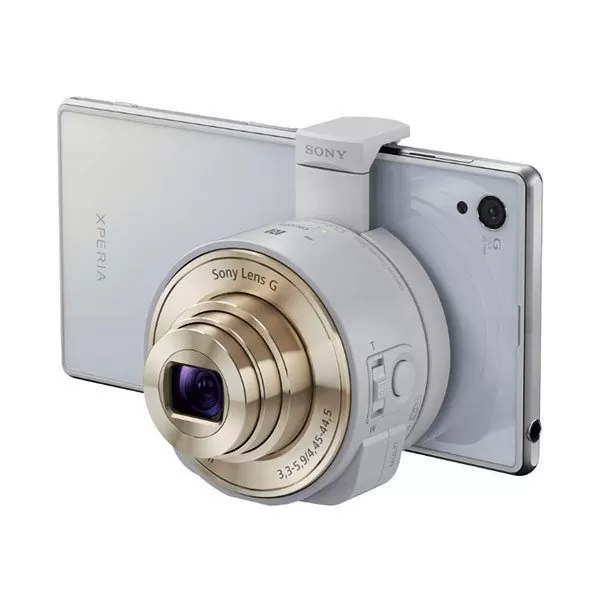 Leave your bulky camera at home and turn your iPhone or Android smartphone or Tablet into a high-performance camera! Get up close with its 10x Optical zoom, smooth image stabilisation and capture those special moments even in low light conditions.
This portable and rechargeable battery charger will be your best travel companion. With up to 5 hours charging time, it has a built-in micro USB cable that fits a wide variety of Smartphone's, plus you can download images to your computer more conveniently. The additional USB output means you can attach your own charging cables to charge your Apple devices or others.  Available in a range of colours too!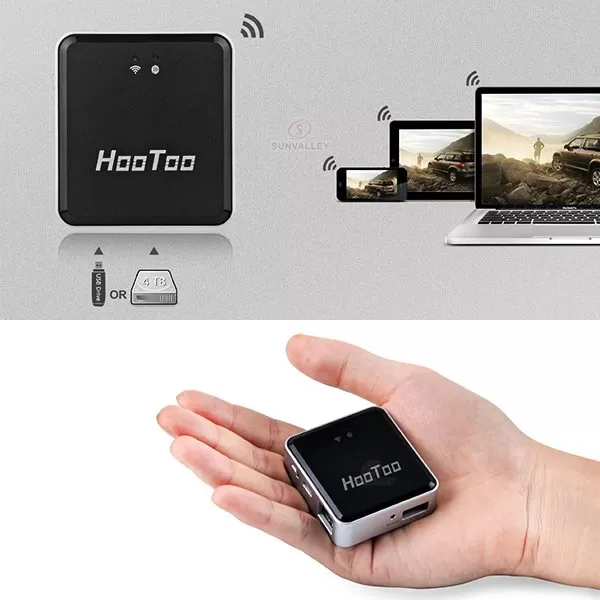 Convert any wired network to a wireless network and stay connected! Not only that you can also stream your videos, photos, and music to your connected media devices. If that wasn't enough, back up and free up space on your mobile devices by using an attached USB flash drive or hard disk.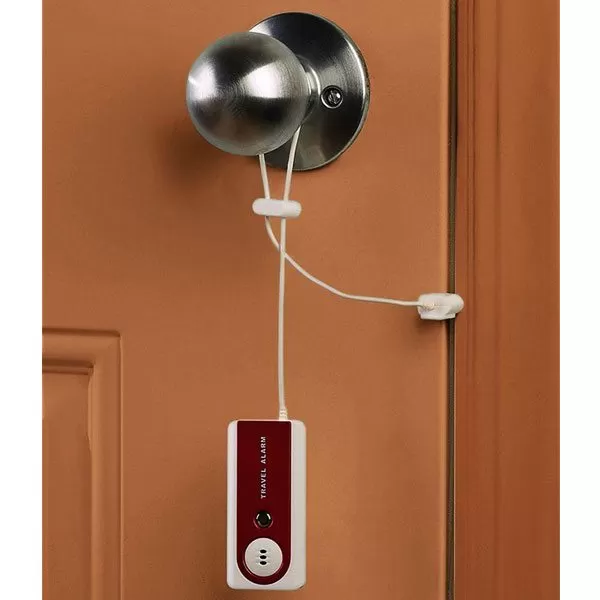 For peace of mind, attach this pocket-sized alarm to your door or window. There's also a LED flashlight built-in.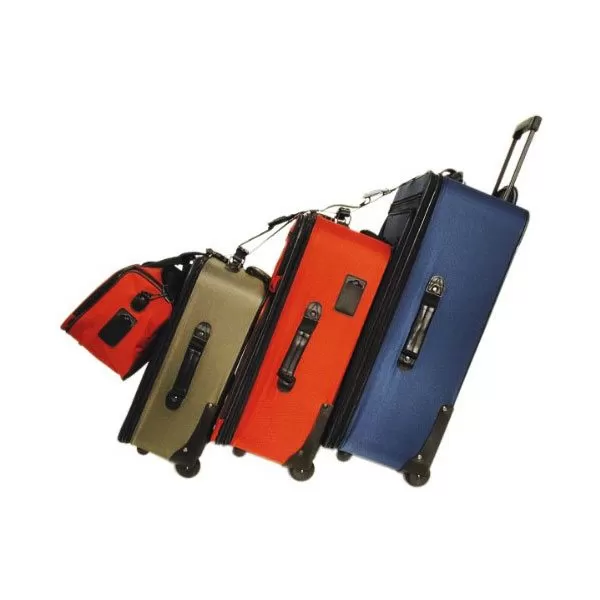 No more bag juggles, just use this nifty strap that connects suitcases and bags together through their handles.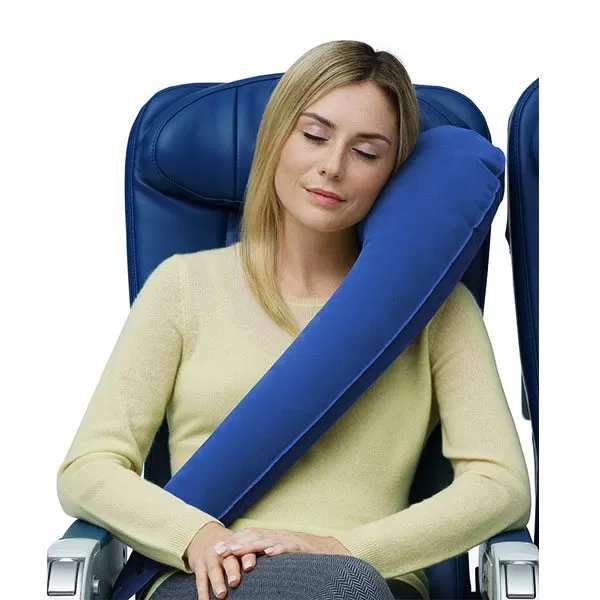 The smart design of this washable pillow prevents your head from falling forwards as you sleep. Suitable for adults and children and perfect to use on airplanes, buses, trains, cars, camping, while  backpacking, wheelchairs, airport terminals, or even while watching TV.
Roll the air out of each bag to iIncrease the capacity of your suitcase or travel bag  whilst protecting your clothes from moths, moisture, odours, and dust. What's not to love?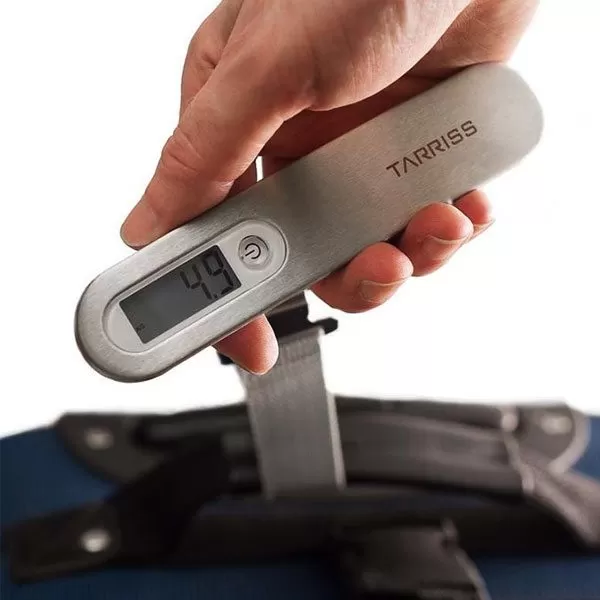 You'll never be surprised with having to pay for excess weight at the airport again. This compact and lightweight luggage scale can weigh up to 110 lb / 50 kg luggage. No batteries required.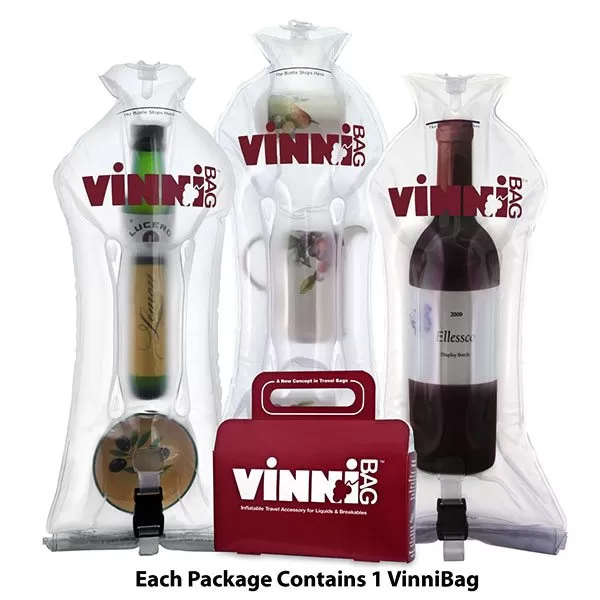 This versatile roll-up travel bag suspends items in an inflatable air cushion to protect your bottles such as wine and olive oil. No more nasty surprises and messy spills when you open your suitcase.
Want more? Check out these 43 Amazing Money Saving Tips for Smart Travellers
16. Stay Organised with this Awesome Travel Jacket Hoodie
Buy on Amazon Ladies $79.99 and Men's $79.99
17. Take Awesome Photos with a Clip-on Wide Angle & Macro Camera Lens (Samsung, Android, iPhone)
18. Keep your Laptop and Other Items safe with a Portable Safe

Keep your things safe with this portable safe. Fill it with your belongings, pull it shut, and lock it to the sturdiest thing in your room. From the base of a sink a pipe or a large, heavy piece of furniture. This way you don't have to carry your valuables with you everywhere you go, which also puts you at risk.
Buy on Amazon $89.95
19. A Backpack that Charges your Gadgets
20. The Only Travel Adapter You'll Ever Need PLUS Dual USB Ports (Covers 150 Countries)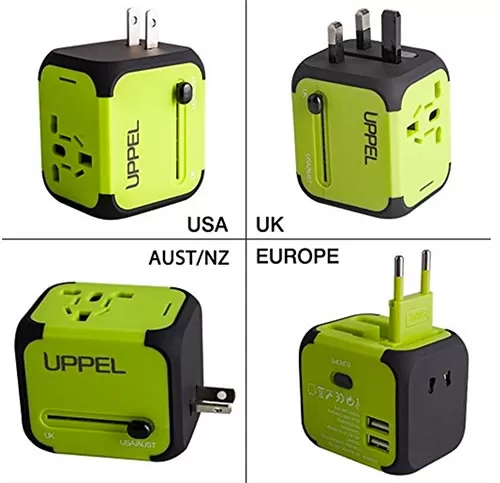 21. Create Your Own Secure Wi-Fi Network and Back Up Your Photos with a Wireless Travel Router
22. Always Be Ready with a Pocket, Picnic and Beach Blanket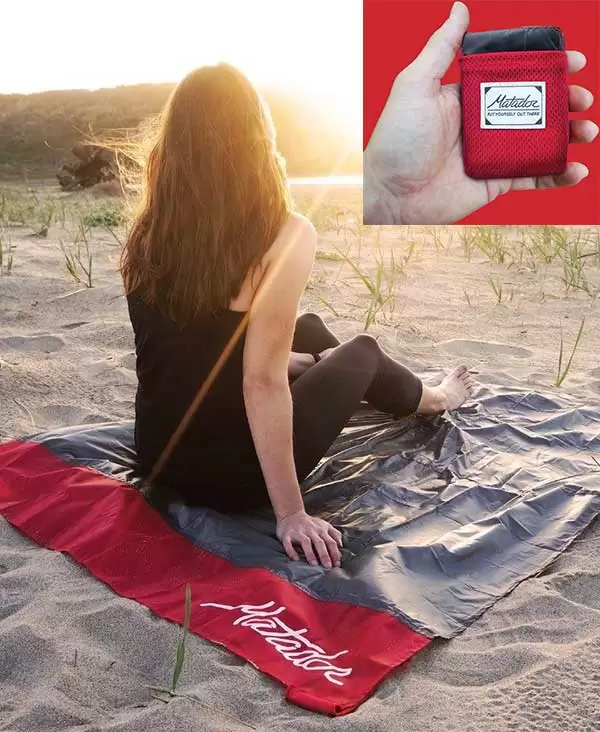 23. For Those Who Love an Electric Toothbrush
24. Keep Your Drinks Hot on Long Haul Flights with this Insulated Stainless Steel Travel Mug (Different Colours Available)
25. Get This Gorgeous Multi-Use Travel, Hiking, Camping Bag Rucksack
26. The Smartest Carry-on suitcase with GPS, Remote Locking, Battery Charger, Built-in Scale
27. Keep your toiletries organised with this waterproof organiser
28. Stay clean with these laundry sachets laundry kit with sink stopper and liquid soap
29. Keep all your documents in once place with this travel wallet
30. Charger two accessories super fast with this portable compact charger
31. Get some shuteye with this contoured sleep mask
32. Avoid the knots and get this nifty cable organiser
33. Sleep anywhere with the ultimate ergonomic neck supporter
34. Pack like a boss with these space saving packing cubes with shoe bag
Stay tuned! I'm constantly updating this page as I discover the latest and greatest travel accessories. Got an idea? Share it below! 🙂
---
Over to you!
What other travel accessories do you recommend? Have you used any of these?
Let me know using the comments section below or join me on social media to start a conversation.
Thanks for reading and I hope you enjoyed this post.
Like what you see? Subscribe using the form below to have all of my posts delivered directly to your email.